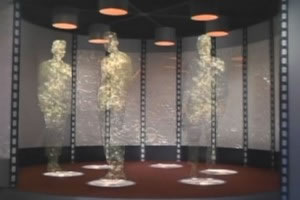 Is it just me or is the 21st Century just a massive disappointment? I want all the things I was promised by seventies tv.
Specifically:-
Teleportation - Obviously those insect-zappers should be fitted as standard to avoid any accidental cross-species mutation.
The Orgasmatron - Saving all that time talking to people, seducing them and (ugh!) touching them.
A Jetpack - For those days when the teleporter is just too dull.
A house on the moon and holidays on Mars - these always seem to be 'just around the corner' - pull your bloody finger out NASA!
The Hovercar - Just in case your teleporters knackered AND there's no jet fuel left on the planet to power your Jetpack.
What we've got:-
The umbrella that tells you when it's raining.
-Anyone want one?
Facebook - The ability to send each other virtual drinks and throw cows whilst global corporations and the CIA lurk in the background observing.
Flatter TV's with worse pictures - Anyone got HD-TV yet? Anyone care?
The Toyota Prius - big in hollywood apparently.
OK there's been one ot two good things. The PC and the Applemac. The iPod is a good example. I was looking at cars recently, and whilst backing away from the salesman he threw in the phrase "Six CD Auto-changer" Wow! throw in a 8-track and I'll buy it!
One that has come to pass is the old Star Trek mobile communicator. I used to think it would be so cool to have something you could stick in your ear and wirelessly talk to anyone. Now it's available I don't want it. Neither does anyone else (except a few special people who seem to think they look cool walking around Sainsburys with their Bluetooth headsets proudly in use).
No one seems to use mobiles to talk to each other. We just to send each other cut-down little postcards. Which was (sort of) predicted in this eighties masterpiece.