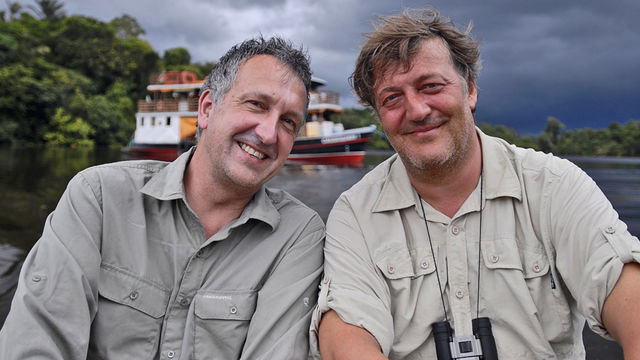 It's well understood that Stephen Fry is a national treasure, and his latest TV venture to re-tread the steps taken by Douglas Adams in 'Last Chance to See' has been most entertaining. I've tried to avoid 'celebrity out of water' type programmes, as the formats been overused in recent years. Fry's always good value and this show, perfectly placed in the Sunday Soporific Slot, doesn't disappoint. Slightly larky, (highlight -our presenters been tricked into believing they were in danger from a tame white rhino) I'm not sure it's teaching us a great deal, as much of the time Stephen seems to be coo-ing at some newly discovered lizard or mammal, or breaking the odd limb whilst sidekick Mark Carwardine provides the science and says 'fantastic' a lot.
Carwardine is great value, and the BBC should use him more. Knowledgeable relaxed and engaging, if they're looking to fill David Attenborough's shoes, they could do worse.
They could fill them with Alan Titchmarsh.